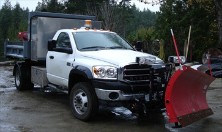 Sterling Bullet plow truck is a brand new mid-size 4X4 dump truck with a six-way blade and sander unit for icy roads. This truck is ideal for lighter snowfalls.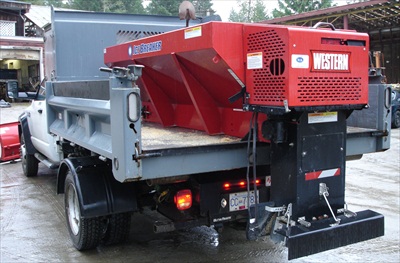 160H Cat grader is a large modern machine purpose-built for snow removal. With the snow wing it can open two lanes in one pass. The wing can also be used to move the snowbank back from the ditch line to avoid the problem of encroaching snowbanks. This machine is also equipped with six sets of snow chains. Dollar for dollar this is the most cost effective way of snow removal.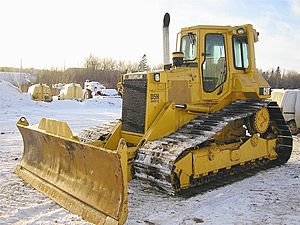 D5H LPG Cat tractor is a modern machine with a six-way blade and a high drive track configuration. This allows the machine to move at higher speed than conventional crawler tractors. The six-way blade is an expensive option that allows the operator to change the angle and tilt of the blade on the move, which makes it very efficient for pushing snow. This machine also has wide tracks similar to a snow cat allowing the machine to move on top of the snowbanks instead of sinking and possibly damaging the underlying soils and vegetation.
BOX 119, 12672 Lagoon Road, Madeira Park, V0N 2H0, British Columbia|
phone/fax: 604-883-2747